You might be here because you don't want the shelf stabilizing preservatives in your smoothie or coffee everyday. Or, maybe you're tired of accumulating so much plastic and trash and want to do your part in the environment. I get that. Those are two of the biggest reasons I switched to making nut milk at home.
Try one of these 2 homemade nut milk recipes and you'll never go back to buying them from the store. That's a promise. Not only are these recipes SO EASY, but they save tons of waste (#savetheoceans), saves you money $$, tastes WAY better, contains no preservatives anndddd it only takes 5 minutes to make. It's a no brainer. You are welcome.
I'll start with my new favorite way to make nut milk, because I think it's the easiest version and it tastes the best. This one also takes less than 1 minute to make.
Option 1
Ingredients:
AND THAT'S IT! If you are using this for the base of a smoothie, you can add all of your other ingredients in at the same time, and then blend.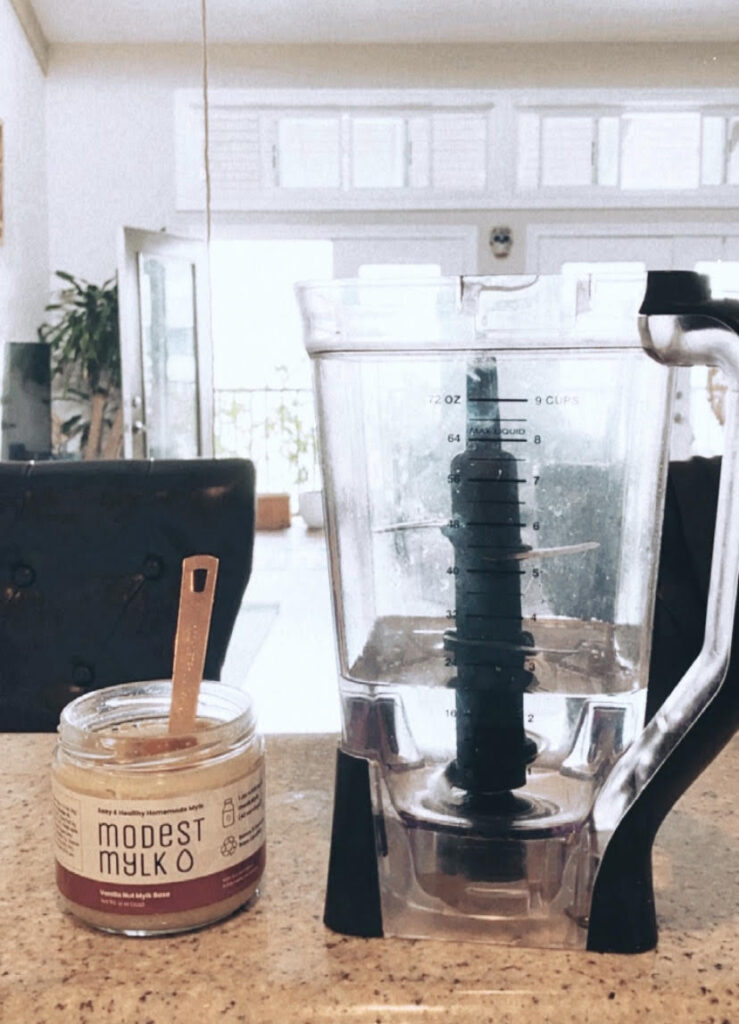 Blend until smooth (usually about 1 minute). Use right away or store in your fridge for up to 5 days, whatever works for you! Just make sure to shake it up before you use it, if you leave it in the fridge, settling is normal, since there are ZERO gums or stabilizers used. 🙂
It tastes GREAT (I like the Vanilla because vanilla bean is so darn good), it reduces the amount of boxed nut milk we buy (we used to go through a lot, it's kind of embarrassing and I definitely see the recycle-(wo)men less often). If you want to try Modest Mylk (why wouldn't you?) you can get 15% off with code: nutritionbybrooke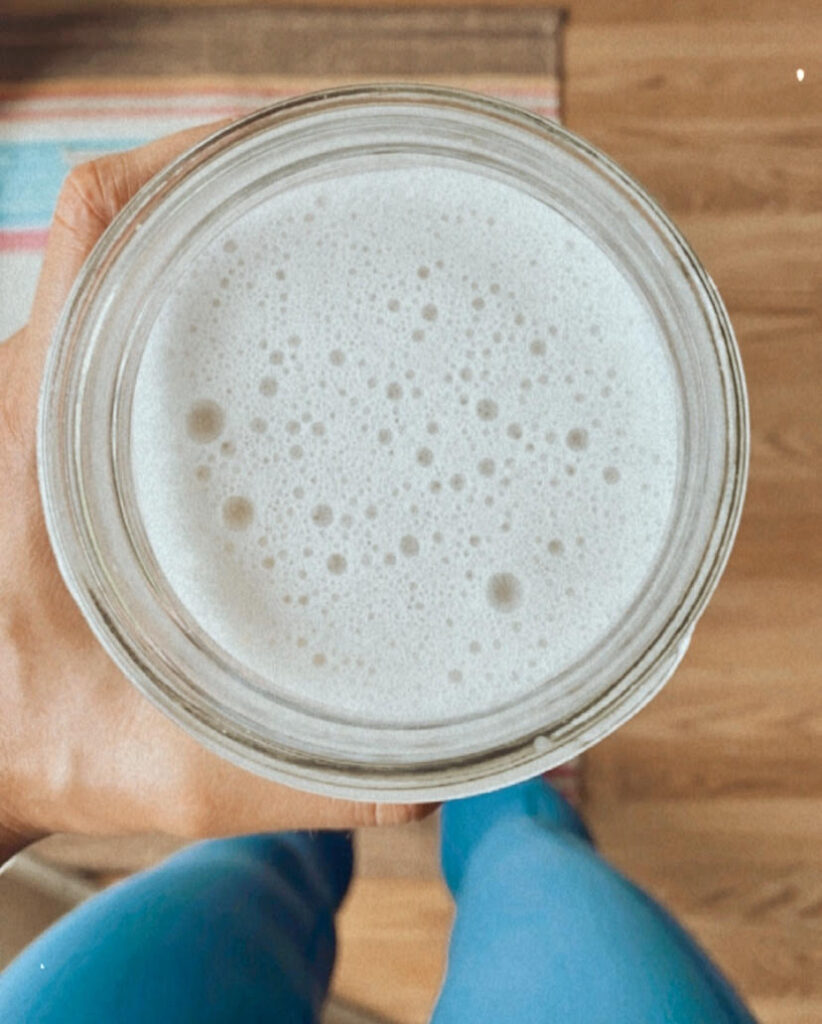 Coconut Milk Recipe
Ingredients:
4 cups warm filtered water
1 1/2 cups unsweetened coconut flakes

Optional: vanilla extract
Optional: pinch of sea salt
Optional: one date
Blend it all up! I blend this a little bit longer, about 1-2 minutes
Strain! You'll need a nut milk bag, or something of the sort, to strain out the coconut flakes and chunks of date. Put the nut milk bag over a bowl or large mason jar and pour the liquid from the blender into it. Make sure to squeeze the nut milk bag to get all the goodness out of it.
Wha-la, you have nut milk! And you have a bonus cup of shredded coconut left over. You can compost the shredded coconut, use it for baking, maybe make some grain-free granola? Options are endless.
Almond Milk Recipe
You can read all about my almond milk recipe here. This recipe requires a little prep time as you should soak the raw almonds for a few hours, or overnight, in water. But it's worth it and still one of my faves.
All of these options are easy and better for your health and the environment. Let me know which option you prefer in the comments below!